Welcome to Our Financing Department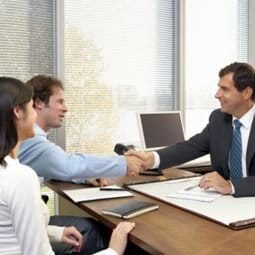 Used or New Ford Car Financing in Thomaston ME
During any point in your shopping process, the discussion of Ford financing is an important one to have, which is why our team at Key Ford of Rockland knows to be available for all your questions. Discussing the option to lease or buy, how much to put as a down payment, and more are often the last thing on the mind of Belfast, Rockland, Camden and Warren drivers, but we make it easier for you.
Loan or Lease? The Key Ford of Rockland Team Helps You Choose
With the expert guidance of our finance team, drivers across Thomaston ME find the perfect loan or lease for their budgets. Whether you prefer a lower monthly payment and the ability to trade up every couple of years with a new-vehicle lease, or you prefer the freedom to drive as many miles as you want and keep your vehicle for a long time with a loan and purchase agreement, we want to help. Unsure which of these financing deals is right for you? We'll walk you through each one step by step and, together, we can find the best route for you to get the new vehicle you need.
Let the Key Ford of Rockland Finance Team Work for You
Crunching numbers and reworking budgets can be the less-than-fun part of buying a new vehicle. But, the expert guidance of our finance center can help put the joy, and the ease, back into the process. Get started on your journey towards a new vehicle soon by filling out our convenient, online finance application. We'll work with you every step of the way and answer any questions you have.